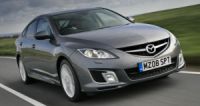 Mazda6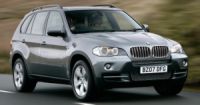 BMW X5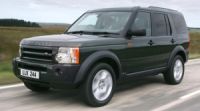 Land Rover Discovery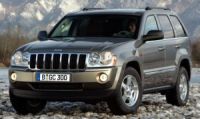 Jeep Grand Cherokee

Click for these and 100's of other used car reviews on
Jason Dawe's website

USED CAR REVIEWS EVERY WEEK

---
Used Car Roadshow
The Used Car Roadshow is the only TV motoring show dedicated to the used car market and helping real buyers and sellers of used cars.
Initially screened on the 'Men & Motors' satellite TV channel, the show quickly gathered an enthusiastic following.

A transfer to ITV soon made the programme one of the most popular motoring shows on UK satellite and Freeview television, resulting in three series that saw the presenters travel the length and breadth of the UK in their quest to bring people the best from the much neglected used car sector of motoring.

Hosted by Jason Dawe and Penny Mallory, the show aims to help you choose your next used car purchase. From selling your existing car, through to negotiation and securing the deal, you can be sure that there is something for everyone on every show.
Whether you are an out and out petrol head or a first time car buyer, we believe that we can make sure you get the best deal possible, but have fun along the way!
In the 'Auction Fever' segment of the show, Zoe Hardman takes a trip to a car auction, hoping to dispel some of the mystique surrounding them and at the same time help a viewer buy their next car.
'Teenage Kicks' shows Jason waxing lyrical about a car he lusted after in his youth and perhaps now he can consider buying - from Sierra's to Audi Quattro's, there is always something here to tempt his wallet.
---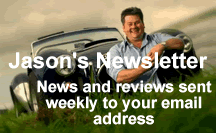 Jason Dawe and Penny Mallory present another episode of the Used Car Roadshow ably assisted by Zoë Hardman and Rob Hallam.

Meet buyer Graham Carmichael who completely surprises his son Alexander in the workshop when he reveals on camera he's going to spend around £4,000 on Alex's first car. But the challenge is not straight forward as Alex is a very tall young man...

Zoë Hardman and Rob Hallam are back down at the auction with buyer Andy Tate who, with a budget of £12,000 is looking for something pretty, sporty and prestigious at a knock down price.

Back on the road at Capesthorne Hall, Jason and Penny are surrounded by some cracking classic cars as they uncover what a lot of metal you can get for a surprisingly little money.

Body and Soul catches up with an amazing Alfa Romeo 156, everything about this car is big! Fat wheels, big music, trick suspension and a stunning body kit all conspire to make this one of the most outstanding modified cars ever seen on the show.

And of course we can still enjoy the regular features of 'Free Motoring' and 'Teenage Kick' when Jason reminisces about the legendary Citroen 2CV and Penny looks at the BMW Z1, a car, she argues, was years ahead of its time.


(Episodes are subject to change)
---
---